Traveling to other cities in China
China Limo Service is the first choice in the city for business guests who need to travel in China or Hong Kong and Macau.
Click here for more »
Chauffeured Service

Airport Limousine Services

Hotel Transfer

City-to-City Services

Road Show Services

Hourly Charters

Tours and Sightseeing

Special Occasions
Click here for more »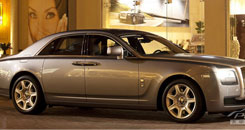 About China Limo service
China Limo Service is more than the China's leading chauffeur company. It is a team of professionals dedicated to delivering a highly personalized level of service that exceeds customers' expectations. Our objective is nothing less than complete mission-critical reliability - a level of consistency and safety that is second to none in the industry. Whatever the situation, China Limo Service strives to do more than other transportation companies … by anticipating customers' needs and doing everything possible to satisfy them. Doing more for our clients demands a passion for going above and beyond, one customer at a time. Our promise is to provide superior service that drives success.
Limousine services are convenient for private transfers in and between China cities. China Limo Service provide limousine transportation from the airport and other locations throughout China. Business people choose it because it helps to control their timing if they have more appointments, and help make their daily schedule stress-free.
China Limo Service gives exact and transparent rental conditions and Our Own Limousine Fleet in China , Our consultants have expert knowledge of the China car rental market and are able to help you.